We are Studioapart.
We are a small design studio because we believe in controlling the quality above the quantity, it is important for to us focus on the details, build relationships with clients and stakeholders and run the projects with tailor-made dedication.
Working from micro to macro is our vision, impacting rooted decisions that can be escalated to bigger ideas.
The versatility of our team is made by fixed co-workers and external collaborators enhancing trusted relationships to ensure quality and the best service to our clients.
On what we are not good at:
Tailor-made projects
Close monitoring executions
Partnering with clients to find the best solutions
Innovative thinking from detail to big thinking
Mass projects without clear intentions
Repeating formulas without questioning
Don't consider the social and economic impact
Non-transformative design
What we do.
We are an interior design and architecture firm specializing in working close to the client's expectations and becoming a partner to find solutions through design and creativity.
Our strengths are understanding our client's needs and dreams and helping them become real, from conceptualization to project management.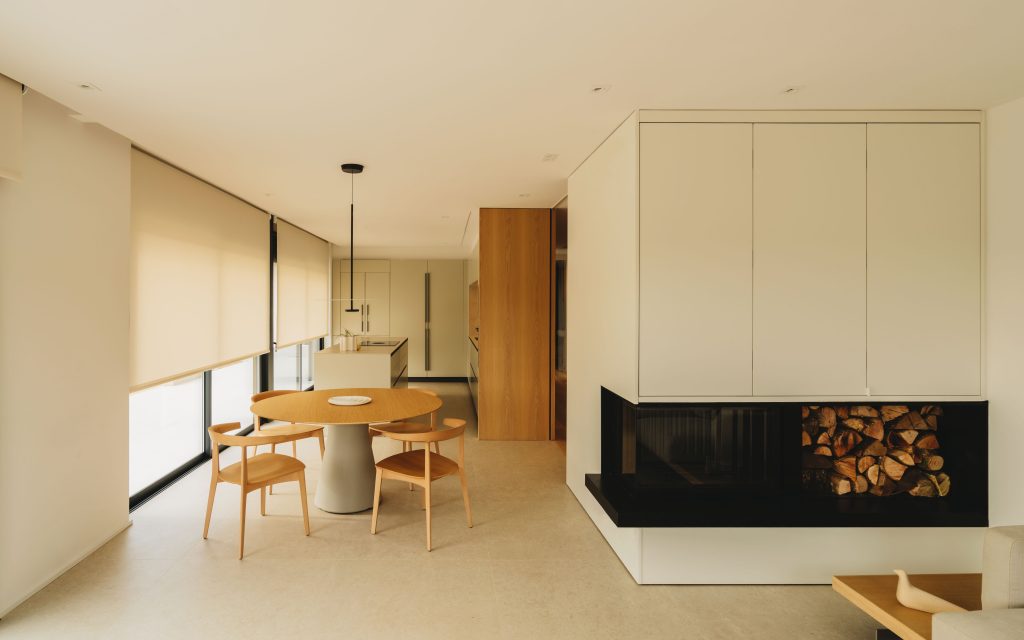 Showroom and retail design
What we offer.
Every project needs a specific approach to fit the client's preferences and needs, our projects always start with a black page and decide on every detail with the clients.
The service starts with brainstorming and research of the needs and scope of the project and we take care of the rest until the end of the project.
Studioapart
Awards and Publications
Exhibitions, lectures, awards:
2012.-Design exhibition Nude, Feria del mueble de Valencia, Spain.
2012.-Design exhibition Tendence, Frankfurt, Germany.
2012.-Ex.T best furniture Award.Winner. Italy.
2012-13.-Design exhibition Milan Design week, via Tortona Ex.T Showroom. Italy.
2013-14.-School of Design Elisava. How do designers look? Barcelona, Spain.
2014.-School of Arts & Design Vic, BBB (Badalona,Barcelona,Bangalore). Spain.
2014.-Lecture & workshop, University Aguascalientes, UX coffee stores. Mexico.
2015.-Sri Lanka Design Festival, organizer, and speaker in IDF. Sri Lanka.
2016.-Colombo Art Biennale Anoma Art Studio. CAB. Colombo. Sri Lanka.
2016.-A'Design Award. Silver Award.Italy.
2016.-Jury, 21st Century Interior Design, Architecture ADA in Taipei, Taiwan.
2018.-10th Interior Design & Retail Forum with Grupo Via at Cubiña. Barcelona. Spain.
Publications:
2005.-Founder PRESUPUESTO CERO
2005.-Enserhumano design magazine
2010.-Proyecto contract magazine
2010.-Casa Viva magazine
Friends & Companies
Who we are.
Kike Macías
Founder and Design Direction
"My curiosity has led me to study in different countries, design with great brands at an international level, give lectures and inspire and manage teams in different parts of the world."
More about Kike
Professional Experience:
Academic Background:
Master Project Management (PMI).La Salle URL, Barcelona.
BA Degree Interior Design. Elisava, PFU, Barcelona.
Katholieke Hogeschool, Interior Design. Mechelen, Belgium.
Workshop Vitra. Domaine Boisbuchet, France.
RYT200. Certified Yoga Trainer Bangalore, India- Yoga Alliance .
AFHEA Certified Higher Education Academy under UK Professional Standards Framework
More projects are in the portfolio file to download below.
Download